Asia Symbol Pulp & Paper Co., Ltd., operating in Shandong and Guangdong, China, is one of the constituent companies of the RGE Group, the $15 billion corporate family headed by founder and CEO Sukanto Tanoto. Like other RGE companies, Asia Symbol focuses on manufacturing natural resources products and follows the business philosophy of Mr. Tanoto, a self-made Indonesian entrepreneur who prioritizes the wellbeing of not only his corporation, but also the environment and the communities in which his companies operate. Investing in China has also become a strong interest of Sukanto Tanoto because of the many opportunities and benefits that can be created for the community, country and company.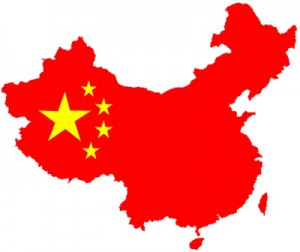 This is why Asia Symbol works to incorporate environmentally sound practices into its business model, and why it concentrates on taking the long view in order to stay profitable over the long term.
In a recent interview with China Green Times, Asia Symbol's general manager, Huang Wenhai, used the metaphor of great waves sweeping over sand to describe today's uncertain and often-turbulent global economic climate. After those waves subside, he said, the companies left standing will be the winners. These winning companies will be those that have learned best practices for sustainability at all levels of their operations. Huang emphasized that companies, like Asia Symbol, that incorporate a respect for natural resources and a lean business model are those that stand the best chance of surviving.
Asia Symbol works to safeguard the environment, conserve natural resources and infrastructure, provide for the good of the communities around it, and foster development programs for these communities. As part of its role as a leader in the broader economy, Asia Symbol focuses on forming business partnerships with local suppliers of goods and services. It emphasizes the importance of paying its fair share of taxes and complying with relevant government regulations. This distinguishes it as a key partner with government efforts to bring a better quality of life to local residents.
In one example of its local focus, Asia Symbol draws on the skills of close to 1,000 companies in Rizhao, Shandong, and has provided jobs to more than 300 area residents. In addition, the company has sought to improve education in the Rizhao Economic Development Zone by giving approximately 1.45 million Chinese renminbi in aid to underserved students and teachers for the purchase of instructional equipment.
With its focus on lean management techniques, heavy investment in research and development, continual innovation, and cost-effective purchasing and sourcing, Asia Symbol demonstrates the value of smart business practices, a value that Sukanto Tanoto strongly believes in. And by adopting an operational model based on sustainability, it has shown its worth as a truly future-oriented community partner.