Education has always held a special place in the heart of Sukanto Tanoto. The billionaire entrepreneur is undeniably successful: he is chairman of RGE, which manages companies such as APRIL, Sateri, and Pacific Oil and Gas. Having built a natural resource empire in just 50 years, he is one of the industry's key players. The passionate philanthropist has also done much good for society, through Tanoto Foundation.
A passion for education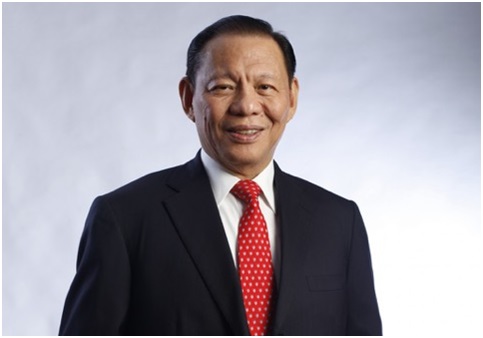 Despite all his successes, achievements, and fame, Sukanto Tanoto still views his incomplete education as a major regret. He took over his family's business at the tender age of seventeen, trading the classroom for an office. Deprived of an education he so craved, he grew a desire to ensure no one else suffers the same fate. Such a mindset has dovetailed perfectly with his philosophy on creating shared value. Sukanto Tanoto's 5Cs principles: to create good for the Community, Country, Climate, Customer, and Company, is something strictly adhered to by his companies. It dovetails perfectly with Sukanto Tanoto's interest in education, and has been one way through which his companies achieved the 5Cs.
APRIL supports deserving students
Pulp and paper giant APRIL is one such example. Through its Indonesian subsidiary PT RAPP, the company has supported the educational endeavours of Indonesia's brightest students through scholarships. 22 year-old Resi Wilinsih is one such student.
Born to farmer and a housewife, Resi always wanted to help her family do better. A bright student, she worked hard and eventually earned a scholarship from APRIL. As of now, she is eagerly awaiting to enter the Academy of Pulp and Paper Engineering in Bandung, whilst concurrently working for PT RAPP as a Pulp Technician. She is one of 64 other high school graduates, who have received deserved aid from APRIL to further their education. For Resi, this golden opportunity is something she appreciates. She hopes to eventually pay it forward, to do something truly beneficial for society.